観桑庵 (Kanso-an) / 直心菴 (Jikishin-an)
The Chashitsu, tea house is purposely small for intimacy; light is controlled by the careful placement of windows and doors; ornamentation is kept simple and seasonal. Only natural materials, often unfinished or asymmetric, are used in construction, in keeping with the teaching of Sen no Rikyu (1521-1591), that the beauty of nature and simplicity be always observed.

All of the traditional elements are present in the tea house of the Nichibei Kai Cultural Center of San Francisco. The tea house was designed by Professor Masao Nakamura, a foremost authority on traditional Japanese architecture and interior design and construction consultant to the Japanese Imperial Household. The construction was completed in Kyoto by Yasuimoku Komuten, a firm well-known for its reconstruction work on the Katsura Imperial Villa in Kyoto. Craftsmen from Kyoto came to San Francisco to reassemble the tea house in the Center.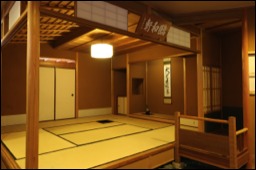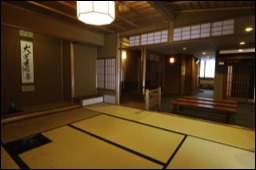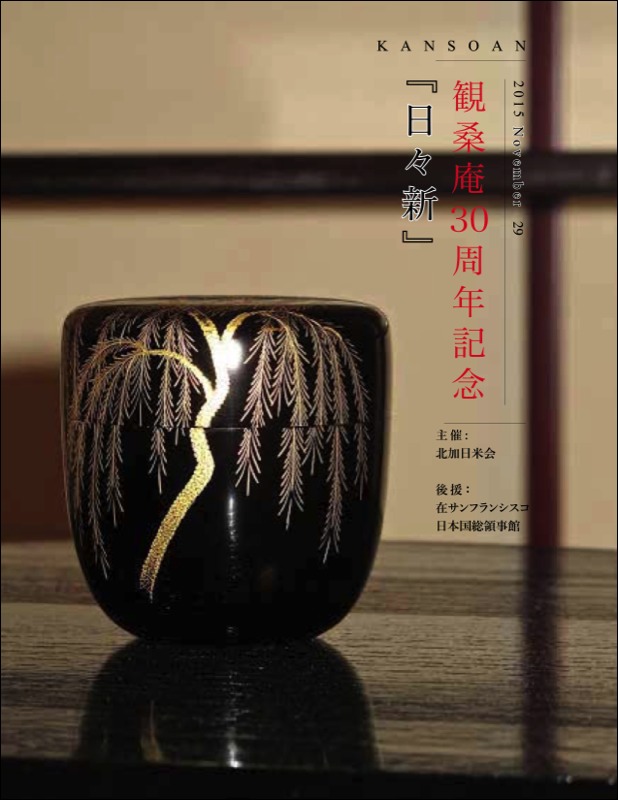 Hokka Nichibei Kai Kansou-An 30th Anniversary Tea and Dinner Event
November, 2015 at Kabuki Hotel